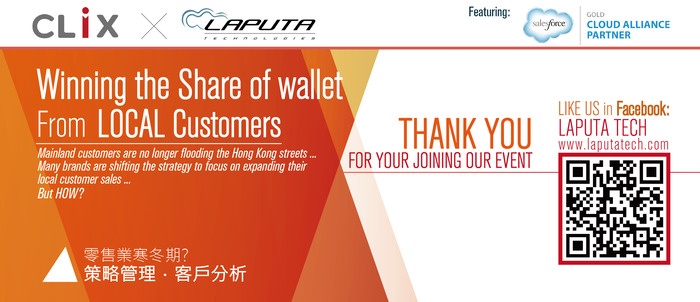 Dear Customers,
Thank you very much for supporting CLiX x Laputa x Salesforce Retail CRM event held on last Friday. We are very pleased to have you in our event and hope you enjoy the session. We will be calling you to follow up in the next couple days.

Meanwhile, please feel free to contact me if you would like to find out more about our leading CRM applications on the cloud computing platform.
Thanks again for your interest in us and we look forward to seeing you in our next event.
Have a GREAT day!
Contact Us
If you have any questions, please contact:
Email: marketing@laputatech.com
Phone: (852) 2328 5505